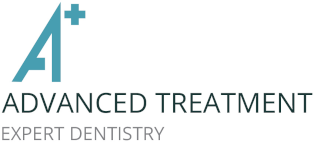 Gum disease is one of the most common problems that affects the mouth and teeth and causes redness and swelling of the gums. Sometimes it causes pain as well. If it gets worse, there is the risk of damage to the ligaments and bones that hold teeth in place, and this is when you may need enhanced gum disease treatment. If you are in Dorset, the place you can receive all levels of gum disease treatment is The Dental Centre, Ferndown.
What is gum disease?
Gum disease affects as many as 90% of people in some form, even if it just a little bleeding when you brush your teeth. Gingivitis is an inflammation of the gums that is caused by bacteria building up in the tissues around the teeth. A more serious type of gum disease is periodontitis, and this is something that your dentist does need to treat because it can be difficult to handle once it has set in.
There are lots of signs of gum disease and you may not experience all of them. If you notice signs, your dentist might refer you to a specialist like The Dental Centre if there is treatment needed beyond what they normally offer. As dental surgeons, we can tackle problems like periodontitis and help to restore the teeth.
Side effects handled
Gum disease can lead to bone loss and in the future maybe loss of teeth. We offer preventive treatment to reduce bleeding from your gums and it can eliminate bad breath.If you loose a tooth or some teeth, we also offer a range of treatments, including crowns, bridges and even dentures. These can restore your bite and let you enjoy your favourite foods again. We are one of the specialists in our field here in Dorset.